Awards, Recognition, and Notable Projects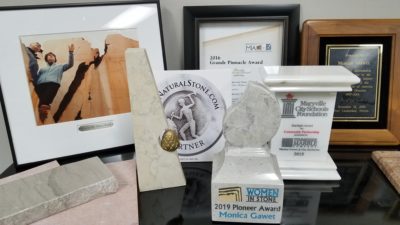 FRIENDSVILLE, TN, January 25, 2019 – Monica Gawet, Owner and President of Tennessee Marble Company, has been awarded the Women in Stone Pioneer Award for being an outstanding exemplar of the pioneer spirit, leading and paving the way for women in the natural stone...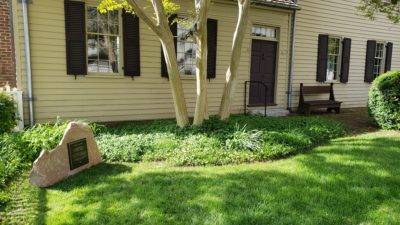 Last year, we had the privilege of hosting the Blount Scholars for a field trip to our quarry and fabrication shop. Blount Scholars is a program ran by the Blount Mansion Association for homeschool kids in the Knox/Blount area. We had a blast with this inspired group...
MCSF FOUNDERS AWARD
Maryville City School Foundation presented DENSO Manufacturing Tennessee Inc. with a magnificent award for their 22 year history of supporting the education system in Maryville. Donated by Tennessee Marble Company, The 65 pound bowl made of Tennessee pink marble, shows the craftsmanship that Tennessee Marble has to offer. Since 1998, Tennessee Marble owners Monica Gawet and Gus Zacharias is recognized as one of the MCSF most supportive donors by giving to foundation through their company and personally.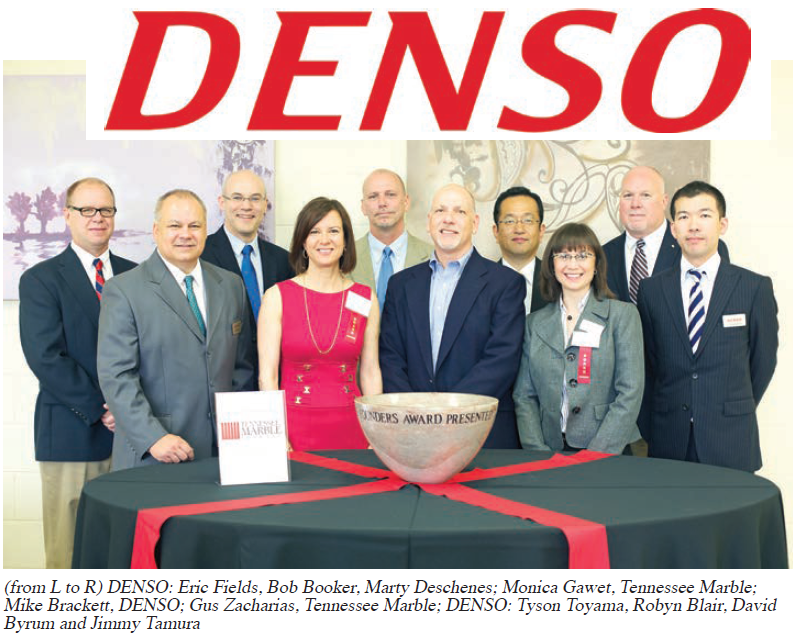 WOMEN IN STONE
In April of 2016 at the Black Equinox event in Chicago, four women were honored by Polycor for the outstanding work they have accomplished in the stone industry. Monica Gawet of Tennessee Marble Company, Kathleen Carle of J.C. Stone, Barbara Cohen of Miller Duck Specialty Contracting, and Brenda Edwards of TexaStone Quarries.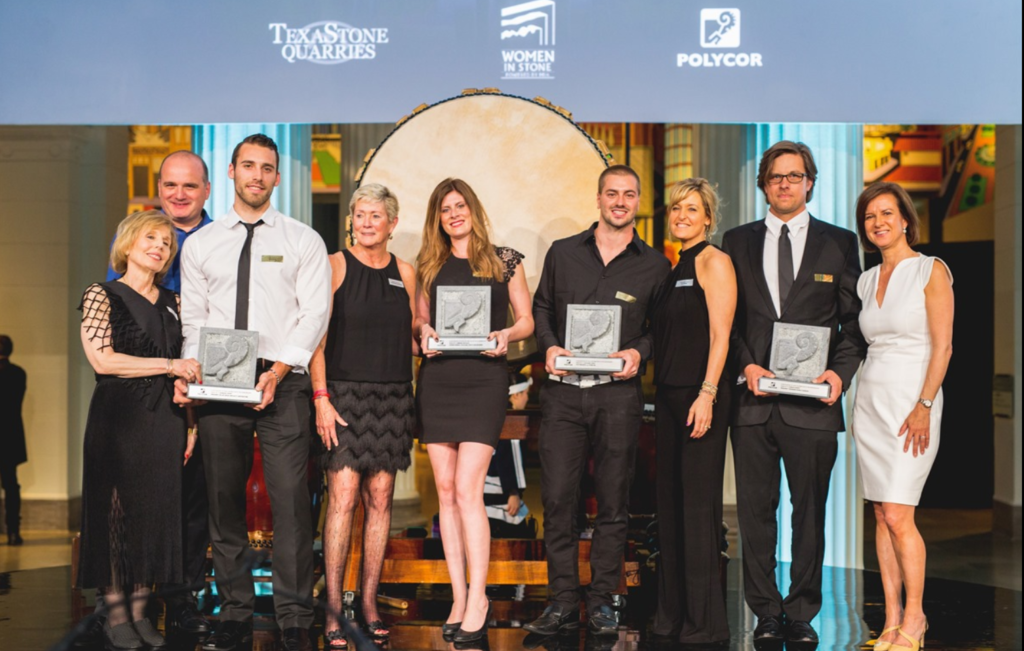 THE GREENMAN
Hammerhead Stonewords produced this exquiste mosaic named "GreenMan" for the the Green Man Brewery's new taproom in Asheville, NC. Several varieties of regional stone make up the artwork. Stones quarried by Tennessee Marble Company play a key role in the piece, namely Tennessee Quaker Gray, Tennessee pink, Windham Green and Champlain Black marbles. Lead by artist and creator Marc Archambault, the studio artists and handcutters at Hammerhead Stoneworks cut each individual piece by hand. Hammerhead used all reclaimed or waste stone from TMC's quarry and factory. Some stones used were as thick as 2″ and others as thin as 3/8″ to help the artists achieve the recreation of the brewery's logo. The mosaic is 20 feet tall and 16 feet wide.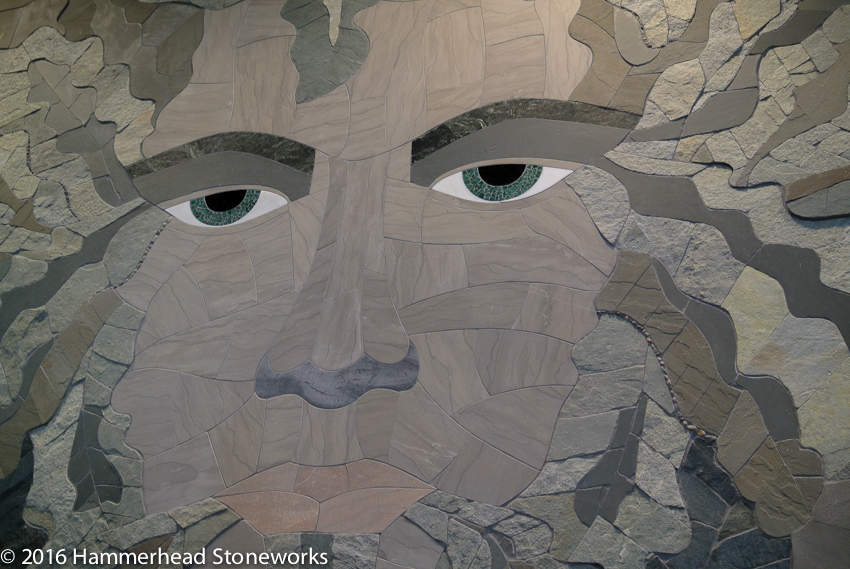 NEW MEXICO'S STATUE FOR U.S. CAPITOL
Cliff Fragua is a Native of Jemez Pueblo, New Mexico. The artist was chosen to sculpt a 7-foot statue of Po'Pay. Po'Pay was a medicine man and religious leader in the late 1600's. Completely made of Tennessee Marble, the 7-foot statue now resides in the Emancipation Hall in the U.S. Capitol Visitors Center representing the state of New Mexico.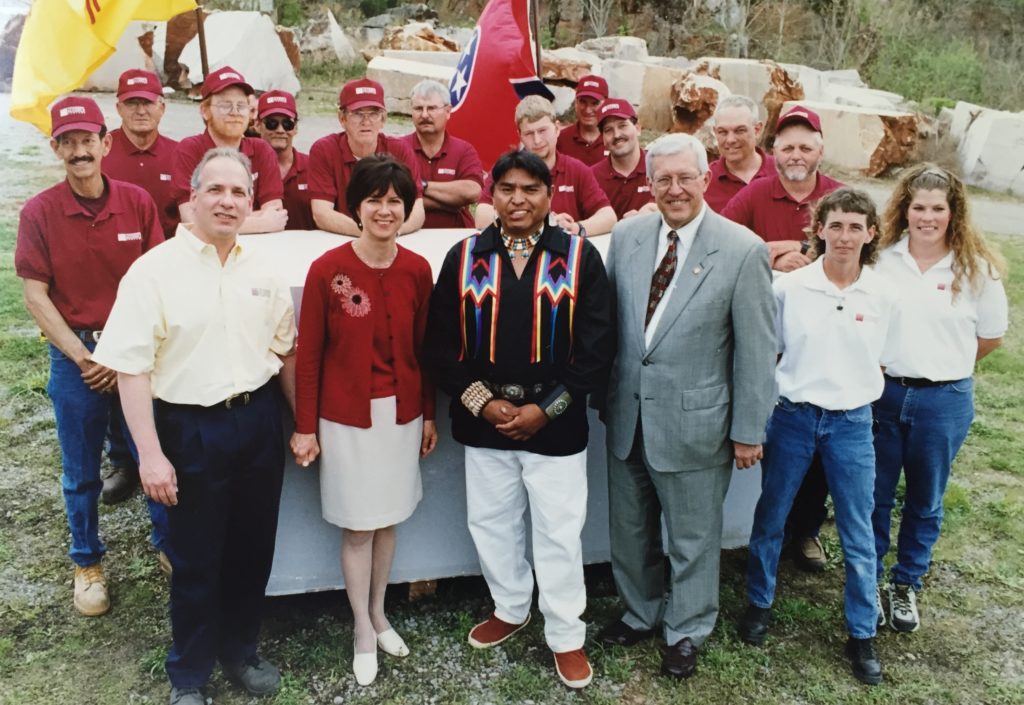 EMMA LEVITZ
Emma Levitz is an emerging artist from Southern Vermont, currently living and working out of Middle Tennessee. She has a BFA in Sculpture from Massachusetts College of Art and Design ('16) and works in a variety of materials such as marble, cast iron, steel, aluminum, copper, and others. She works both sculpturally and functionally, lately working on a series of marble bowls and kitchenware. The series is inspired by the marble quarries and architecture that surrounded her growing up in Vermont and also by the very different marble she has recently been introduced to in the South through Tennessee Marble Company. To see more of her work click here.